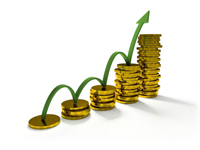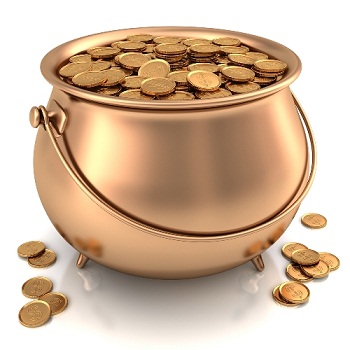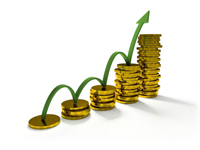 How To Overcome The Inflation
The inflation rate will impact on your personal living style from time to time with our without your notification.
It is important for everybody knows about how to overcome it by generating higher returns through proper investment either by cash (bank saving or fix deposit) or through EPF members investment scheme.
By the way, do you know that if you start saving just 7 years earlier than other people by saving every month for the next 7 years, then potentially it will take the rest of others working life, around 28 years of monthly saving of the same amount you did for just 7 years to achieve what you have. This is a real great news for you to start saving earlier!
Some Common Statements From Public:-
It is not for me.....
I'm still young, it is not suit to me now.....
My kids still young, it is not the right time....
I got other investment plans......
I happy with bank's FD savings ....
Why Some Investors Couldn't Get A Good Return?
Those investors couldn't get a good retrun in their previous investment plans due to some reasons shown below:-
Lack of proper analysis and decision making experience in investment.
Always in unsure situation when doing decision making in take it or leave it.
Missed out the right time exit from bad time.
Note: If you or you know some one is in this kind of investment situation, we can provide out a free investment consulting service to help existing investors in re-planning their existing investment plans for better return in future.
A sample of investment information shown below:-
Investor A start saving at age of 23.
Each month =RM200 for the next 7 years, then stop.
Assuming 10% compound interest.
By the end of 7th year, he would have RM24,190.
By leaving that amount for the next 28 years,
the total amount = RM348,843.
Investor B start saving at age of 30, 7 years later.
Each month =RM200 for the next 28 years.
Assuming same 10% compound interest.
The total amount = RM366,118.

A Long Term Investment Can Help To Achieve To Be Millionaire
Table below shows how much money you need to invest every month for different time periods and rates of return to accumulate up to one million dollars.

From the table, it shows you the simple truth regarding basic money management: (The LONGER time periods you have for investment, + HIGHER rate of return ) = The EASIER for you to achieve it. For example, if you have only 10 years left to your retirement, even with 10% of high rate of returns, you still need to invest $4,900 each month as compare to only $160 each month if you still have 40 years to go before retirement to reach the 1 million dollars mark. It is so so much easier to save $160 each month then $4,900, don't you think so?
The Benefits of EPF Members Investment Scheme
1. No Cash Investment Required
Investment is transacted directly from your EPF Account 1 after approved.
2. Diversification
Opportunity to diversify your retirement funds with EPF approved investment funds.
3. Overseas Investment Exposure
Diversify abroad with domestic funds that can invest up to 30% of its fund's net asset value in foreign markets.
4. Capital Appreciation
Opportunity to reap capital growth as part of the return on your investment to boost the total value of your EPF savings.
Public Mutual Investment Introduction
Public Mutual is Malaysia's premier and largest private unit trust company, as well as the most awarded unit trust establishment in the country with 178 awards to date. Out of these, 52 are for Islamic funds, which makes us the most awarded unit trust fund manager in the Islamic unit trust sector.
The 8awards won by Public Mutual for Year 2012 are:
Public Focus Select Fund (Equity Malaysia Small and Mid Caps - 3 years)
PB Asia Real Estate Income Fund (Mixed Asset MYR was the winner in the Equity Asia Pacific - 3 years;
Public Far-East Dividend Fund (Equity Asia Pacific Ex Japan - 3 years);
Public SmallCap Fund (Equity Malaysia Small and Mid Caps - 3 years);
Public SmallCap Fund (Equity Malaysia Small and Mid Caps - 5 years.
Public Bond Fund was the winner in the category for the Bond Malaysian Ringgit - 10 years;
PB Balanced Fund (Mixed Asset Ringgit Balanced - 10 years);
Public Islamic Bond Fund (Bond Malaysian Ringgit - Islamic - three years);
Public Islamic Bond Fund (Bond Malaysian Ringgit - Islamic - five years)
Public Ittikal Fund (Equity Malaysia - Islamic - 10 years).
Public Mutual Investment Plan With Saving, Fixed Deposit & EPF For:-
For home purchase
To build up a better retirement fund.
To meet children¡¯s future education costs.
For leisure traveling expenses
The most appropriate thing when we meet up a person who has never invested in unit trusts and does not feel comfortable to invest in unit trusts, then we will let the potential investor has a prospectus and go through with her/him. Thus, we will arrange our qualified public mutual consultant, which is licensed by Federation of Investment Managers Malaysia (FIMM) to ensure that the investor is given a current prospectus and should provide him or her with an indepth explanation of the prospectus before an application is made.

Let Public Mutual Can Optimize Your EPF Savings
1. Industry Leader
Public Mutual is the leading and No.1 player in the private unit trust industry in Malaysia. It commands 44.1% of the market share with RM 40.7 billion in total net asset value of funds.
2. Most Awarded
Public Mutual is the most awarded unit trust fund manager in Malaysia, having received more than 170 industry awards since 1999. More than 90% of the awards that through the superior fund performance.
3. Solid Brand
Public Mutual is the winner of the Reader's Digest Trusted Brand Platinum Award in 2010 and Gold Award from 2006 to 2009. We also received The BrandLaureate Awards - Unit Trust category from five years in a row, which bears testimony to the trust and confidence of Malaysia investor.
4. Vast Experience
Public Mutual has a wealth of 30 years experience in managing funds.
Different Type Of Investment Funds
Generally, there are 3 main types of investment funds, which are:-
#1) Equity fund, for aggressive & moderate investors
#2) Bond fund, for conservative investor
#3) Money market fund, for conservative investor
#4) Islamic Fund, for Shariah principle investor & non-Muslim investor
All other investment funds are the variations from these 4 main types. You may click its respective fund type for further information.
For personal investment with cheque, please follow the instruction shown below:-
Investor is advised to issue the cheques made payable to ¡°Public Mutual Berhad¡± (with theNRIC number of firstholder stated for initial investments and
the investors' account number of targeted fund for additional investments).
Example:
For Initial Investments: Public Mutual Berhad (IC: yymmdd-03-5333)
For Additional Investments:=Public Mutual Berhad (A/C: 01234567-8)
Public Mutual Online Services
Existing unitholders can make investment via Public Mutual Online:
i) Initial Investments into a new fund account.
ii) Additional Investments into an existing account.
Daily Funds Price Information (Only for reference use only)
Please click the update button (circled with read color)
Note: For accuracy, please refer back to Public Mutual's official web site.
For those like to know more, don't be hesitate to contact us any time and our Public Mutual Investment Consultants can sharing their information regarding Public Mutual Investment plan.
Alternatively, you may contact our licensed Investment Consultant:
Name: Eric Lam
H/P# +60-16-3390836
e-mail: investment@acetech.com.my
Recommended Public Investment Funds Now!
Public ITTIKAL Fund (only for EPF's investment scheme)
Do contact us if you need any latest info for Public Mutual Investment Plan. We will arrange our licensed public mutual consultant to meet up with you to discuss further with latest investment information.

For more info about any Public Mutual Fund investment, do click here.

Under "Fund Name" tab, please search for "PUBLIC XYZ Fund"

Then select "Since commencement till end-date" & click "Show Chart"
If you know any friend or relative from other locations, and share out
this biz opportunity with them.
Alternatively, you may send your further enquiry to info@acetech.com.my