Malaysia My Second Home Program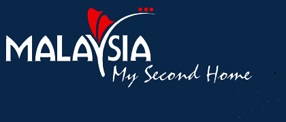 The Malaysia My Second Home Programme offers non Malaysian a ten year renewable visa and various other privileges. The programme is primarily attracting people who wish to retire in Malaysia or spend extended periods here.
The reasons people enjoy living in Malaysia includes the low cost of living, developed infrastructure, friendly Malaysians, attractive tourist destinations and general quality of life. For those with children there are some excellent international schools.
Eligibility
The programme is open to all foreign citizens from countries recognised by Malaysia. The exclusion of foreign spouses of Malaysian citizens was removed in February 2009 and they are now allowed to apply for the MM2H visa.
Applicants are required to show they have sufficient financial resources to live in Malaysia without seeking employment or other assistance from the government.
Buying a Car
People moving here under the Malaysia My Second Home can either bring one, previously owned car into the country without paying any duties or purchase a locally assembled car free of all taxes.
Why is Malaysia?
Fifteen (15) reasons to retire or live in Malaysia
1)The People and Language
The Malaysian people are warm and friendly and unlike some countries welcome foreigners who choose to live here and are happy to mix with them socially.
2) The Weather
Most expatriates say how much they like the warm weather in Malaysia. Certainly it can get hot during the day but it is rarely the extreme heat found in some countries, and since most homes, cars and shopping areas are air-conditioned it is easy to escape the hottest times of day.
3) The Cost of Lliving
Malaysia is a low cost country to live in and if you are on a pension from a developed country you will find that it offers a much better standard of living here than in your own country.
4) Economic and Political Stability
Malaysia has experienced many years of economic and political stability. The economic outlook now is promising.
5) Physical Infrastructure
The country has a good physical infrastructure with a world class airport, North-South Highway , very modern capital city and a well developed and maintained road network.
6)The food
Malaysia has three major types of local cuisine which most foreigners soon come to enjoy. Malay, Chinese and Indian restaurants can be found all over the country reflecting the three largest races in Malaysia and between the three cuisines there is a magnificent choice of dishes.
7) Education
For those applicants with children and Malaysia offers quality education facilities. There are some excellent internationals schools as well as private colleges and universities which already attract many foreigners.
8) Safety and Health
The crime rate in Malaysia is generally lower than in most western countries. Health services are efficient and first class medical facilities are available in all the major cities with well equipped hospitals and clinics run by highly qualified staff.
9) Telecommunications
The country offers good telecommunications both internally and internationally. Making international calls is very easy, there is a good selection of mobile phone providers and high speed internet connections are available in most large cities and are being spread out around the country.
10) The Strategic Location
Malaysia offers an excellent mix of Asian cultures but for those who wish to discover the rest of Asia there are direct non-stop flights to every capital city in Asia.
11) The Natural Beauty
Malaysia has the advantage of being one of the lowest populated countries in Asia. This means plenty of unspoiled countryside where you can explore the jungle, hill stations and tropical islands or relax on the many beaches. There is a wealth of flora and fauna as well as wild life.
12) Sports
There is a wide range of sports for players and spectators. Malaysia hosts a number of international sports events including Formula 1, motorbike, cycling, power boat racing and golf, even international tower runs!
13) Seeing Friends and Relatives
The same reasons which encourage people to come and live here will also persuade friends and relatives to come and visit.
14)Shopping
Whether you are looking for low priced products or designer labels Malaysia has it all. There has been a significant increase in shopping malls around the country, particularly Kuala Lumpur.

15) Other entertainment
If you choose to stay closer to home there is plenty to do from visiting the many food and beverage outlets to watching the latest releases at the many modern movie theatres.
MM2H Program Requirement
1. Applicant Age Under 50
Minimum property purchase value MYR 1 Million.
Applicants under age 50 are required to to show liquid assets above MYR 500,000.00 and a monthly income of over MYR 10,000.00 (equivalent).
Applicant is receiving a government pension over MYR 10,000.00 a month will be exempted from making the Fixed Deposit
For more detail info, don't be hesitate to contact us anytime........
2. Applicant Age Above 50
Applicants over age 50 have show assets over MYR 350,000.00 and monthly income of MYR 10,000.00.
Required to place a Fixed Deposit in a bank account in Malaysia of MYR 150,000.00
Allow to withdraw up to MYR 50,000.00 from the Fixed Deposit after one (1) year for purchasing a house, medical insurance or children's education expenses.
Applicants can use their car purchase grant to withdraw part of their Fixed Deposit after two (2) years.
Required to maintaine a minimum of MYR 100,000.00 throughout their stay in Malaysia under this program.
For more detail info, don't be hesitate to contact us anytime.....
MM2H Property Investment Requirement
Minimum property purchase value is MYR 1 million.
Required to show the evidence of ownership and full payment of the property.
Property purchase should be done within 5 years of application of MM2H visa.
For more detail info, don't be hesitate to contact us anytime.....
If you have any inquiry about MM2H porgram, do contact us for any recommendation or advice.
Alternatively, you may send your further enquiry to property@acetech.com.my