ACE TECH Trading is introducing two lubricant oil products to our loyalty customers for their preference and selection:-
#1) Sharlu (World Class Quality Product): Petrol & Diesel
#2) Savana (Imported Quality Base Oil & additive product): Petrol & Diesel
Note: We are only distributing Sharlu Prime (SM/CF 10W40) semi-synthetic and above! And other grade of products will be replacing with our own brand Savana Alfa with better protection in higher API grade due to market demand.
Sharlu - For Total Protection (100% Imported Product From U.A.E.)
For your information, ACE Tech Trading was awarded a master dealership license from our principal which is the Asia Pacific Sole Distributor for Sharlu (Chinese version) products. We have intention for capturing more market shares in lubricant oil business in Malaysia or other Asia countries. The business coverage network mainly is served from Klang Vellay, Kuala Kangsar down to Tajung Malim. Ipoh is our district office location.
Sharlu lubricant oil business network was in Malaysia over 10 years and receiving a lot of proven product quality records from various customers.
Sharlu lubricant oils are recommended for most of the European and Japanese vehicles, such as:-
ACEA E2-96 issue 3, ACEA A3-98/B3-98 issue 2/ B4-02, MB 228.1, MAN 270/271, VOLVO VDS,
MACK EO-L, MTU/DDC TYPE-1 ALLISON-C4, VW 502/505, Lexus, Alfa Romeo, Porsche, and
BMW.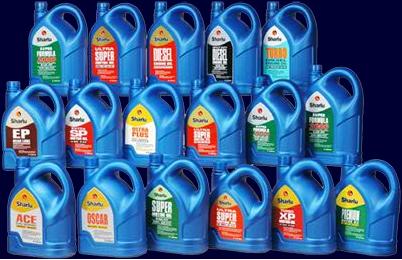 Here got more info about what you will get from us.
#1) 100% imported product from U.A.E (United Arab Emirates)
#2) World-class quality (certified to EOLCS)
#3) Competitive pricing (value of money)
#4) Reducing maintenance cost (For Total Protection)
#5) Eliminated counterfeit product (no local re-packaging work)
#6) Value added services provided (stock reservation plan)
#7) Strategic business collaborationship (win-win situation)
Making A Change For The Better
Today's engines are efficient and sophisticated machiens, often using multiple camshafts, turbo-chargers and other features. They also run faster and hotter, placing tremendous demands on engine oil performance.
That's why it is essential to follow a strict oil-and-filter change schedule for your car. Chaning the oil and filter is helping to remove harmful contaminants that may build up in your oil.
A fresh supply of lubricant oil with its specially selected additives will restore the protection for your engine needs against corrosion, gum deposits, excessive wear, and other problems.
The oil and filter should be changed at the interval time which is recommended from your car owner's manul or grade of lubricant oil. Normally it wil be changed every 5000 km or 3 months is a common recommendation. For every 15,000 to 20,000 km is more commonly with synthetic-blend lubricant oil.
Promoting your car's engine and the environment
Premium engine oils such as Sharlu lubricant oils aid the environment by helping your car's engine maitaining the peak performance with minimal emissions. If you change your oil yourself, pelase help to.....
Don't dump any used oil on the ground, down drains or in sewers, and don't mix it with any other liquid.
Do place used oil in a clean plastic container with a secure lid and take it to a collection point or nearest workshop for proper disposal work.

Introduction of Sharlu Lubricant oils
We are offering different type of Sharlu lubricant oil products for Malaysia market demand which is 100% imported from U.A.E.
1. Automotive (Petrol & Diesel)
2. Marine (Fisherman boat or commercial vessel)
3. Industrial (Hydraulic & Gear)
4. Grease (Workshop)
Sharlu also producing lubricant oil products for some branded car manufacturers and oil suppliers, such as:-
1. Toyota, Nissan, and Idemitsu (Japan)
2. Lamborghini (Agip), BMW, Volvo, Porsche, Mercedes Benz, Volkswagen (Europe)
5. Falcon (India)
6. Others
Do read through its given lab test result from its individual product lines for better understanding the respective product's performance and features.
In order to fully utilize its special features from different product lines and grades, we should understand some important key elements, such as:-
1. API standardization information
2. SAE viscosity index value information
You may click here to know more about Sharlu product's API registration information.
By understanding more information about EOLCS, to ensure you are getting the genuine quality product from your respective suppliers with value of money spent.
Since it is a fully imported product, it will eliminate or avoid any recycle or reuse the consumed oil activity and lastly reproduced into the market.
Sharlu oil comes with premium quality, it is good to be recommended to those car owners or machine owners for total protection and cost reduction plan.

Notice from Sharlu for better understanding its products.
For more information and understanding, please send your enquiry to info@acetech.com.my