Self-Sealing Safety (SsS) Tyre
Road Safety Studied Information
More than 35% of the tyre crown sare easily pierced by nails or any sharp objects.
Around 70% of the traffic accidents on highways is caused by tyres malfunctions.
Driving with a flat tyre or blowout injured tyre, especially at high speed, may result in a deadly accident. For a car is traveling at 120Km/hr, more than 70% of death rate is caused by a flat tyre.
Self-Sealing Safety Tyre Features
Ultimate is safety and worry free in leisure driving with lovely family persons
Self-sealing and leak proof (no more worry about nails or sharp objects)
Air pressure is retained for continuously driving
Softer more cushioned ride (Nonotechnology feature), noise reduction.
Providing better handling and mobility
Maintenance free

A car's tyre puncture will lead to create few factors that the car driver needs to be considered:-
#1) The driving speed on that time?
#2) The weather on that time. Daytime? Raining time? Nighttime?
#3) Where is the location on that time? Highway? Trunk road? Urban area?
#4) How the road condition? Flat? With hole? Uphill? Downhill?
#5) How many and who are those persons inside the same car together?
#6) How soon the driver can get help if the driver couldn't manage change the tyre by her/himself?
#7) The driver personal safety issue, especially for lady driver?
#8) Total down time.
#9) etc......
We Concern About Your Road Safety, How About Yourself?
We are happily recommending our self-sealing safety tyre to:
Female driver : Personal safety concern.
Businessman & Sales Person: A lot of traveling activities & Time is gold.
Construction & Estate: Safety first.
Happy Family: Especially those new or lack of good driving skill family members.
Others: Who concern about their person raod safety in high speed driving.
The Magic Layer: Nono Macromolecule
The Nano Macromolecule is the result of advancements in nano/polyer technology and over 10 years R&D by an integrated team of Germany scientists.
During the production of tyres, the Nano Macromolecule layer is melted into liquid form under high temperature (200 degree C) and combined with the tyre to form a seamless leak proof lining along the interior.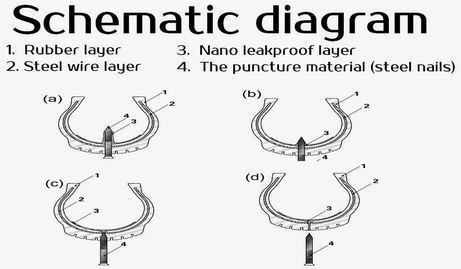 Material Specification:-
The semi-solid material can endure temperature from -10 to 110 degree C, giving the tyre stability and a firm structure under all temperature working conditions.
The Nano Macromolecule layer is highly flexible and able to withstand repeated puncture with any sharp objects more than 10 times.
The materials is complaince with environmentally friendly.
Tyre Size Information:-
From R13 to R24 sport car's rim size
From normal sedan car, sport car, van, MPV, SUV, truck/lorry and other ORVs
Tyre quality was tested with Audi TT, Volkswagon GTi, Myvi, Proton cars and etc.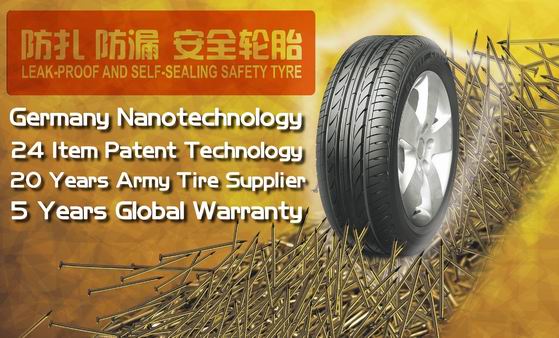 SsS Tyre Pricing Information (For Reference Only)
If compared with other brands' new tyre, our SsS tyre just extra RM 30 to RM 50. Depends on its tyre type and size.
Usually a new tyre can be used more than 2 years, when you are using our SsS tyre, you no longer have to worry about sharp objects, especially nails, lead to tyre blowout.
Business Partner Information
Warranty Cover For One-to-One Exchange Only With:-
Manufacuturing defect.
The tyre tread surface area.
Up to tyre tread safety level.
Sharp object diameter hole size not more than 5mm.
Same hole can stand for 20 times punching.
Lifespan for Nano Macromolecule is up to 5 years.
Authorized SsS Tyre Shop @ Klang Area
TY Tyres & Auto Service (Tel# 03-51621587)
1, Lorong Tenmenggung,
15A Off Jalan Sg. Jati,
Taman Evergeen,
41200 Kalang, Selangor
Note: Do make a call to check the stock availability first, since it is a hot sales item now.
Shippment Information:-
1 TEU accommodates 200-500 tyres.
FOB to Port Klang or CFR/CNF or CIF upon request.
Delivery Lead Time:-
Minimume 2 weeks upon recieved full payment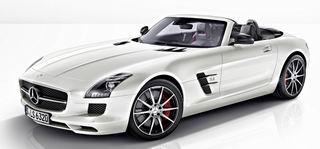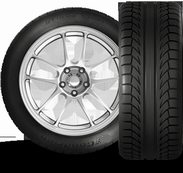 You may download our Self-sealing Safety Tyre Presentation Slide or Product Demo Video and share with others anytime.
If you have any further inquiry about the self-sealing safety tyre product, do contact us.
Alternatively, you may send your further enquiry to [email protected]