Petroleum & Energy Products Purchase Procedures Information (For Reference Only!)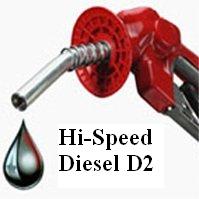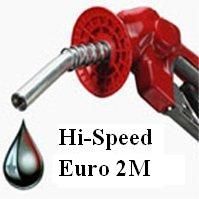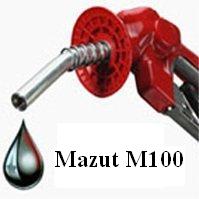 For Russian petroleum products purchase procedures:-
COMMODITY: GAS OIL (GOST) 305-82-D2
INSPECTION: SGS Seller¡¯s Account
ORIGIN: Russian Federation
PRICE Gross: FOB USD xxx.00/MT & CIF USD xxx/MT to ASWP
Min. QUANTITY: 50,000 MT/Month
SUPPLY TERM: One Year Contract (12 Months) with possible rolls and extensions
DELIVERY: FOB ROTTERDAM
PAYMENT: IRREVOCABLE, -TRANSFERABLE DOCUMENTARY LETTER OF CREDIT (IRDLC) or BANK GUARANTEE (BG)
Note: The latest price will be subject to be confirmation with firm buyer according to latest global crude oil price.
TERMS AND CONDITIONS:
1. Major Procedure shall be in accordance with the chronological Procedures and Rules
promulgated by the Russian Chamber of Commerce, for the Sale and Purchase of D2
Oil and Petroleum Products in the Russian Federation.
2. All products are of Russian Origin.
3. Stamps and Signatures are obligatory for every issued IRREVOCABLE CORPORATE
PURCHASE ORDER (ICPO).
4. Quantities must be according to our Maximum and Minimum capacities or delivery as
will be agreed by the Seller.
5. Inspection is by SGS and CIQ or Similar company at the expense of the Seller before
loading.
6. The terms of payment shall be an IRREVOCABLE, TRANSFERABLE
DOCUMENTARY LETTER OF CREDIT (IRDLC) or BANK GUARANTEE(BG).
7. SPECIFICATIONS: ICPO must come with Product Specifications. The ICPO shall be
issued for the FULL CONTRACT.
8. Price for this term Contract shall be fixed for a 12 month duration.

PROCEDURE:
1. Buyer confirms soft and issues up-to date irrevocable corporate purchase order
(ICPO) with full banking information and endorsed by Buyer¡¯s Bank address to Seller. Comply with strict Russian regulation.
2. The Seller sends (FCO) to the Buyer and issue ICPO
3. .Buyer Signs and Returns the FCO to Seller.
4. Seller issues Draft Contract open for amendments.
5. Buyer returns signed Draft Contract
6. Seller binds Final Contract and sends to Buyer both parties signs the contract and
lodge in their respective banks.
7. Buyer issues BCL to Seller.
8. Seller provides to Buyer POP Bank to Bank
9. Buyer pays Seller by MT103.
10. For the second shipment buyer issues IRDLC for 11 months.
11. Seller issues 2% PB Values for one month shipment.
12. Delivery commence ( 1st. delivery between 15-30 days upon binding contract)

Note:
If any buyer interested in our offer, kindly issues the LOI to proceed further as initial start-up to formailize the purchase process.

For Petronas petroleum products purchase procedures:-
MOQ: 5,000MT/week
Price: FOB MOPS - USDxx

Note: The latest price will be subject to be confirmation with firm buyer according to latest global crude oil price.

Payment Terms:-
For first time buyer, to show local bank draft or Top 50 Prime Bank's bank draft from Oversea's Bank. After buyer have shown the bank draft and give a copy to seller, seller will arrange DTA, Buyer satisfy, arrange ship to load, before loading, buyer pay seller by bank draft or MT103(TT), once seller has receive payment, loading starts.
Procedures:
#1) Buyer issues ICPO and Q88 Attention to Principle Seller.
#2) Seller issue Commercial Invoice to Buyer.
#3) Buyer issue Bank Draft
#4) Seller and buyer meet, Buyer show Bank Draft and give a photocopy to Seller and Seller will show tank ownership and receipt and arrange DTA.
#5) Buyer goes for DTA, after DTA, arrange ship to load.
#6) Buyer pays seller before loading in bank draft or MT103(TT).
#7) Seller receive payment, oil start loading to ship with 72 hours.

If you have any inquiry about the 3-in-1 white coffee product, do contact us.
Alternatively, you may send your further enquiry to [email protected]