The Importance of Will Writing (Special Offer For Investor Only!)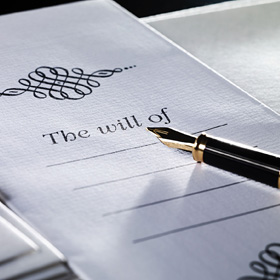 You need a Will if you want to:
Direct what happens to your estate when you pass away so that you choose who benefits.
Appoint guardians if you have children who are under the age of 18.
Decide who will deal with the administering of your estate?
Protect your estate for those you wish to benefit?
Reduce your Inheritance Tax bill
Protect against long term case fees
Do you know the importance of Residual Clause?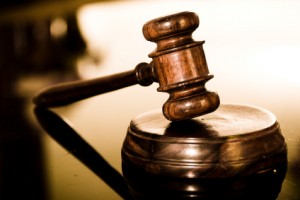 Some things you should know or consider before you plan to write a Will:
Who will be your Executors?
Who will be your Trustees?
Do you have children under 18? If so have you thought about guardians?
If you need guardians will they need access to any money or token given?
Who will be your beneficiaries?
Would your beneficiaries benefit from a Trust?
Do you want to leave any specific gifts to anyone?
Do you want to leave any specific gifts to charities?
Where is the good and safe storage place?
Have you considered your funeral wishes?
It will also make it easier for your loved ones to deal with your affairs when you are gone. Dying without a Will adds all sorts of complications to the administration of an estate and can increase the cost and work involved for the executors.
Will Writing Summarized Info, [More Detail...]
Competitors Analysis (For Reference Only!)
Item

Competitor# 1

Competitor# 2

Law Firm

PBTSB

Set-up fees
RM 300
RM 350
RM 400 & above
RM 500
Corporate Executor
RM 100
Free
N/A
Discount RM 50
Custody services

RM 100 p.a or

RM 1,000

Free
N/A
Free
No. of clauses
Up to 10 clauses only
Unlimited clauses
Limited clauses
Unlimited clauses
Executors fees

1st 1 million = 2%

Next 1 million = 0.5%

Next 10 million = 0.1%

Min. fees = 2% or RM 5K

*Charge annually after testator's demise

Up to 4%

*Depending on the types & value of asset (Sect 17 & 13)

(Sect 8)

N/A

1st 1 million = 1%

Remaining = 0.5%

Min. fees = RM 3K

*One time charge only
Testamentary Trust (TT) Service
Trustee set-up fees: From RM 100 to RM 300
Movable porperties (on the market value)
1st RM 1 million: 0.5% per annum
Exceeding RM 1 million: 0.25% per annum
3. Immovable properties (on the annual gross rental income)
1st RM 50,000: 5% per annum
Exceeding RM 50,000: 3% per annum
Note: A minimum fee of RM 1,500 per annum will be applicable.
If you have any inquiry about the fresh & tasty mangosteen product, do contact us.
Alternatively, you may send your further enquiry to [email protected]