Telecommunication Products & Services
TeleTop Telecommunication is an associate business entity to ACE TECH for providing any telecommunication device and service to our members with special discounted rate and offer. That is part of our value added services.
Digi V.I.P Number Selection Service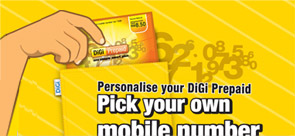 Digi V.I.P number also availlable for selection, please click here.
From time to time, we also post out some nice numbers for bid, do visit to our Facebook to know more.
New Battery Maintenance Info:-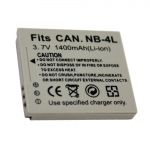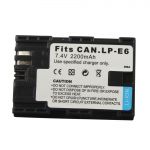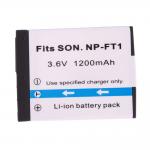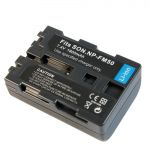 How should I charge my battery for the first time?
For the first 3 charge cycles, a new battery should be fully charged before being used and then allowed to fully discharge before recharging. This will help ensure a true "full charge" of the battery during the first few cycles and will condition the battery for optimal performance. Proper conditioning of a new NiMH battery is critical to achieving optimal performance. While less critical for Lithium-ion batteries, proper conditioning will provide benefits to new Lithium-ion batteries. Note that when a new battery is first charged, it is not unusual for the battery to show a full charge after only a short period of time. If this occurs, keep the battery on the charger overnight to help ensure a true full charge. Removing the battery momentarily from the charger and then replacing it may also help.
How long does it take to reach fully charge status?
The time required to charge a battery depends on the battery type, the capacity of the battery, and the type of charger being used. A higher mAh battery will take longer to charge than a lower mAh battery. In general, it will take 3 - 4 hours to "rapid charge" a battery to the 80% level, and an additional 8 hours to "slow or trickle" charge a battery to the 100% level. A good approach is to charge your battery overnight for about 12 hours.
Will overcharging my battery hurt it?
Yes, overcharging a battery will cause it to overheat and can result in damage to the battery, causing degraded performance and eventual failure. As a general rule, do not charge a battery for more than 24 hours, unless the charger built-in with overcharging protection cricuit.

If any one is looking for any type of battery, we can help you to serch for it from our global supplier network.
Do provide us with your Digicam/DSLR model or battery type, such as:-
DSLR Model: Canon EOS 500D
Battery Type: LP-E5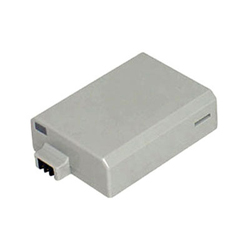 Don't be hesitate contact us if you need any further information.
Telecommunication Device Promotion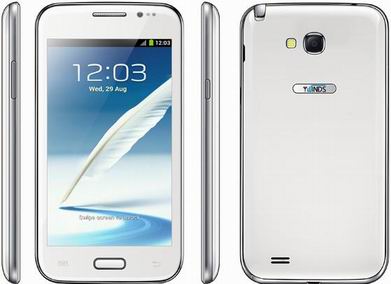 | | |
| --- | --- |
| Item Name | WINDS Mobile |
| Location | ACE TECH Ipoh Office |
| Offer Price | RM XXX.00 with 1 year warranty |
| Contact | Edward Chong (H/P# 016-5581036) |
| Accessories | Handfree, Battery,& Charger with 2 GB mirco SD |
| Remark | Click here for [More Detail...] |
| Validation | First come first serve |

Item Name
MBI I7 Tablet
Location
ACE TECH Ipoh Office
Offer Price
RM 879.00 (Normal Price is RM 999.00)
Contact
Edward Chong (H/P# 016-5581036)
Specification

Android 2.2 Froyo
7" TFT LCD / Capacitive TP
262k / 800 x 480 pixels / 720P
CPU Frequency: 1GMHz
Camera 3.0 megapixels
0.3 megapixels sub camera
Dimension: 197 x 119 x 13.3 mm

Features

Wi-Fi: 802.11b/g/n
Bluetooth: 2.1EDR
End user memory: 8GB
1 year warranty

Validation
First come first serve, while stock last!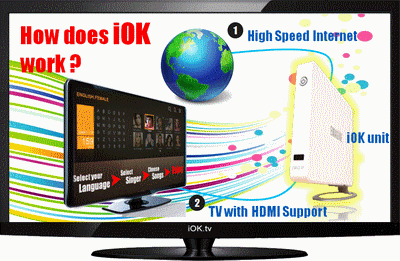 Item Name
Emagine Online KaraOke Set (User Friendly)
Location
ACE TECH Ipoh Office
Offer Price
RM 1699.00 with 2 years subscription fee
Contact
Eric Lam (H/P# 016-3390836)
Specification

Support Full HD 1080P
HDMI video & Audio output
Wireless 802.11b/g/n
3 X USB 2.0
1 X SD card reader
Gigabit Ethernet
Infra-red keyboard (optional)

Features

Compatible with UniFi, Streamyx, TIME, YES, Maxis and P1
Multilingual: English Chinese, Malay, Japanese and Korean
Auto Weekly Update
Special Overlay Feature
Abundance of Choices
Quick and Easy Song Search
Social network access capability

Validation
First come first serve, while stock last!